Intelligence is knowing the right method, wisdom is knowing when to use it.
As a doctor, overcoming patient's concerns gives me a great sense of satisfaction. I anticipate challenges, and my profession allows me to experience a world that combines imagination with reality. The most fulfilling part of my job is the joy and confidence that radiates from a patient whose concerns I've helped to overcome.
As the leading skin care expert, we are proud to present our very own collection of skin care products, formulated to meet the specific needs of various skin types.
We want to assure you that a smooth, radiant complexion is not a dream.
Make Your Choice
Popular Products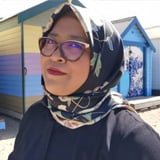 I love Dermax Clinicare & Ko Dermacare series so much! Products recommended by Dr Ko helped cleared my scars and dark spots in just a few weeks.
Ms. Farah
- Manager (33 years old)
(Translated): My oily skin & acne cleared after 5 weeks of using Dermax Clinicare series! I'm satisfied and I no longer worry if I have to work in hot environment.

(Original): Selepas 5 minggu saya guna Dermax products, jerawat saya pulih dan muka pun tak berminyak. Saya sangat puas hati. Saya tak perlu lagi risau kerja dalam keadaan panas.
Mr Zul
- Logistic Manager (29 years old)
Dermax skincare recommended by my doctor in Klinik Dr Ko is really helping me treat my acne problem on my face and I'm so happy with the result after using it for 1 month. Works great!
Miss Candy
- Beauty Consultant (35 years old)